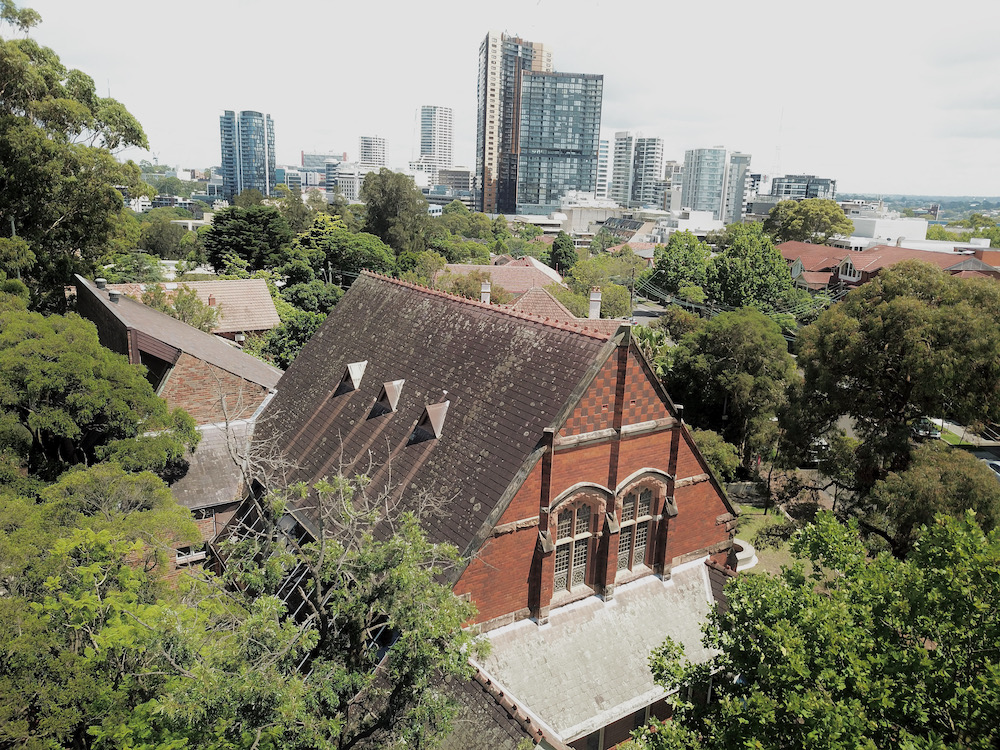 MAP
Travel advice

Sunday Worship 10 a.m.
Good Friday: 9.00 a.m.
Christmas Day: 9:00 a.m.

Services in the church are conducted in accordance with Covid-Safe protocols.
They are also conducted via Zoom.
The services are recorded and can be viewed shortly after on this web site at
our Worship page
or on our Facebook page
or on our YouTube channel.
Draw up a chair, and welcome to Crows Nest Uniting Church, cnr Shirley Road and Nicholson Street in Wollstonecraft/Crows Nest in Sydney's north. [map]
Elsewhere on this site we tell you something of who we are and what we do and what we stand for. For now, let's just welcome you to the conversation. We invite you to share our company and fellowship, whether on-line or at one of our gatherings. Your contribution is welcome and we lay no conditions on your participation other than to recognise that this is a two-way conversation.
Crows Nest Uniting Church does not have "pat answers" when it comes to our faith. We share what we have and journey together in faith, hope and love. We are keen to get a "good fit" between faith and life in the 21st century. And we look for ways of making a positive contribution to people, especially needy people, and to the community in which we live.
So, welcome to our web pages. Please get in touch if you would like to join the conversation.
The latest "Keeping Connected" newsletter can be found here. When services are conducted via Zoom a link is provided in the newsletter.
Visit us on
Facebook
Minister: Rev. Michael Thomas
Contact the church office for pastoral and other enquiries
Inquiries about weddings, baptisms or funerals should be made through the minister's email.
For other inquiries contact the office:
phone 02-9439 6033 or email office@crowsnestuniting.org.au.
[Office hours 10-4 Tue and Fri - or leave a message]